Collections: Sort, Search, Collapse all
complete
Can't believe nobody has requested the ability to sort and organize collections and bookmarks! I've been hoping this feature would become a reality for well over a year! A tool that helps organize and keep track of URLs that is missing the organization feature... hmmm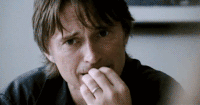 marked this post as
complete
Merged in a post:
Collection Sorting drop-down
I would love a method to auto-sort my collections on the sidebar. Primarily, I would want them to stay sorted by "size" - that is, the number of bookmarks in the collection, descending. Another sorting method would be alphabetically.
Naturally, if you implemented this you would need to be able to "pin" one or more collections to the top of the list, unaffected by the sorting.
Merged in a post:
Groups, Category and Subcategory Filter
A simple search box in this area which will filter groups, categories and all of their subcategories. It's difficult to find the category when there are lot of categories.

Merged in a post:
Alphabetize collections in sidebar
Currently it is very difficult to organize my list of ~50 collections but when I try to alphabetize them I inevitably run into js errors. 15 page loads into it and I'm extremely frustrated.
Merged in a post:
Actions for multiple collection selection
I'd like to reorder / delete / move multiple collections at once.
Merged in a post:
Ability to search for folders or collections when bookmarking
When I want to bookmark an item, instead of having to scroll through tons of collections I haven't had time to sort or purge, it would be much more logical if I could simply search for a collection or folder, click on it, and then click bookmark! Boom! Instead, the search feature just takes me to other bookmarks I've tagged with the term or whatever, which does me no good when trying to bookmark, of course. This is very annoying to say the least.
Merged in a post:
Search collection title
I have many nested collection. Sometimes I can just remember the collection title, instead of page title. So I think this is important. Do you agree?
Merged in a post:
Sorting & Quick search in collection list
It will be very useful to make a type of sorting in collections list. Because when I have more than 50 collections its take me almost minute to find the right one. Also can add fast search - when starting type collection name, automatic display collections that contain that name.
Merged in a post:
search folder name
Only search bookmark's keyword .
Hope can search folder's keyword.
Merged in a post:
Merge subfolders with parent
Be able to merge child collections with parent list for display only to have all parent and child bookmarks at the same time (checkbox ?)